Our Services
Our passion to serve is coupled with a goal to help you discover your very own blue zone – like those around the world – right where you are. Through our services and lifestyle guidance, we'll work to help you meet your genetic needs so you can recover and discover the vibrant life that awaits you.
With an acupuncturist, a podiatrist, and functional medicine practitioners, our team welcomes you to experience our one-of-a-kind approach to a long, healthy life. You'll receive a thorough evaluation and explanation of your concerns in our friendly environment.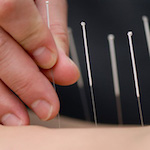 Acupuncture
Acupuncture is an integral part of Traditional Chinese Medicine that has been researched and refined for over 2,000 years. Its aims are to treat the whole person and restore the balance between the physical, emotional and mental aspect of the individual rather than specific symptoms in isolation. Read more»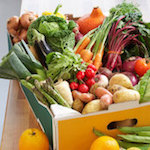 Nutritional Therapy
The Irrefutable Health practitioner uses a highly personalised approach to diet and health. Your team will learn about your habits and health concerns. Then you'll work together to set nutritional goals. Dietary recommendations will be tailored to your personal needs, but you can expect an emphasis on a whole-food diet. Read more»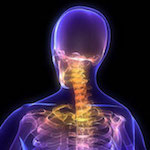 Clinical Psycho-neuro-immunology
A large number of people in the Western world suffer from chronic diseases that appear to be linked to low-grade inflammation. Treatment is aimed at reinforcing the internal barriers of the human body (skin, mouth, intestines) resulting in the regeneration of immune tolerance, switching off the 'hyperactive' immune system and freeing up much energy for use by the brain and (heart) muscle tissue. Read more»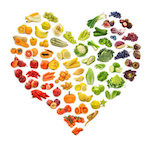 Functional Medicine
To us, food is medicine. Our goal is to help you identify what foods can help you find and maintain your blue zone. Your digestion should be consistent and normal; outside of that, it's a sign that something is wrong. Through functional medicine we can help you discover any genetic dispositions so you can give your body the fuel it needs. Read more»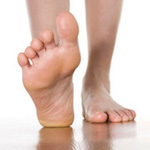 Podiatry
By evaluating movement and gait patterns with state-of-the-art technology and top-notch practitioners, we'll detect improper patterns and work to improve your form. Reduce your foot pain, knee pain, hip pain, corns, bunions and callus issues. Then, we'll help you make lifestyle developments that support and maintain your greatest health. Read more»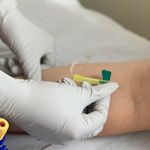 Phlebotomy and Centrifuging
We offer an on site centrifuging service and samples are processed on the day while you wait. Pick up can be arranged by yourself via courier while your samples are stored safely. Genova Diagnostics is a 4 minute drive away so samples can be dropped off by the patient. Read more»
Complimentary Services
We encourage you to take advantage of our complimentary services and see how our facility can help you! Then, let's set up a time for you to visit and get started.
Call our practice if you have questions about our care and services.
Stop in to talk to someone at our front desk to see what we're all about.
Request a Bioelectrical Impedance Analysis (BIA) done to have your blood cells counted and your body fat, water weight and bone weight measured.
Visit us today and see how our incredible approach to care can make a difference in your life.

Irrefutable Health | (020) 8945 3701
Healthcare Practitioners and Chiropractors serving Kingston,
Surbiton, Wimbledon, New Malden, Richmond and wider Surrey