Clinic Facilities
We're very proud of the clinical environment we maintain. With a focus on utilising the latest equipment we're able to provide the highest standards that our practice members rely on.
---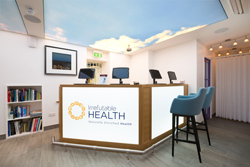 Comfortable Surroundings
It's very important to us that you're comfortable throughout your appointment, so we have two waiting areas stocked with books, magazines or newspapers and water facilities with friendly reception staff on hand to help. Bathroom facilities are adjacent with full disabled access.
---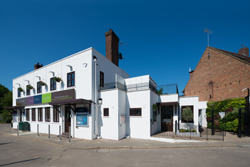 Ease of Access
Not only are we situated along generous public transport links with on street parking, but we also cover some less obvious priorities, such as wheelchair access via a front entrance ramp and all of our facilities are located on the ground floor.
---
The Latest Equipment
Our investment into skills training goes hand in hand with our investment into the latest tools. We maintain a very high equipment level, from specialist specific couches designed for your comfort, through to computerised impedance analysis systems, advanced gait analysis systems all to ensure we're able to provide the best level of care possible.
Environmental Standards
In accordance with GCC and RCC The Royal College of Chiropractic and associated professionals' regulations we maintain the highest hygiene standards. All instruments are sterilised to required levels via our onsite autoclave and our clinical waste is disposed of properly via accredited partners.

Irrefutable Health | (020) 8945 3701