What to Expect at Irrefutable Health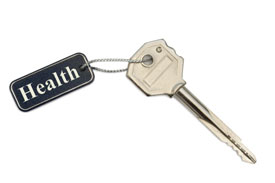 Irrefutable Health focuses on individualised care to meet your exact needs and help you discover your best healing. Therefore, each practice member will have different care, different outcomes and a different healing journey. With your goal in mind, we'll work together to help you reach your desired results as you recover body, mind and spirit.
Becoming a Practice Member
To become a practice member call us on 0203 034 0340 or connect online via our practice member's portal.  After registering online one of our friendly receptionists will contact you and book you for your first appointment according to your health concerns and health goals.
Intake Forms: Our intake process can be easily completed online using our customised software. Completion can be online at your own speed or in the office with the assistance of one of our receptionists. A thorough review of all of your information will help to provide you with the most state-of-the-art care possible.
Your First Visit
When you arrive at the Centre for your first appointment, you will be greeted by our friendly and enthusiastic staff members.
Questions You May Have when you come for your initial consultation/ The most common questions new practice members ask us are:

What is my problem?
Can you fix it?
How long will it take?
How much will it cost?
Over the course of your first two visits, we'll take time to properly assess your condition and needs, and provide all of these answers.
You will have a comprehensive initial consultation which includes a review of your history, health concerns, medication/supplements, goals and expectations.
A complete examination is performed and diagnostic/lab tests are ordered if needed. The testing may include x-rays, blood work, nerve tests, vascular tests, saliva test. The examination will be performed to determine the necessary treatment.
Your chosen practitioner or a health care team meets to develop your customized care plan. Our professionals have various specialties and work together to develop your personalized treatment plan.
Your Second Visit
We call this visit as the 'report of findings'. At your second visit, you'll again meet with your chosen practitioner where:
Exam and Test results are reviewed
Discuss financial costs
Ask questions and have them answered so we can be sure that you fully understand your condition and discuss implementation strategies to resolve your health issues
Agree on a treatment plan
Receive treatment recommendations
A Natural Healing approach is taken so that you can enjoy a healthy, High-Quality of life.
Typical Office Visit

Irrefutable Health | (020) 8945 3701