Did you know that the National Institute for Health and Care Excellence recommends acupuncture to treat migraines and chronic, tension-type headaches? This form of Traditional Chinese Medicine has been
used for that and more, including: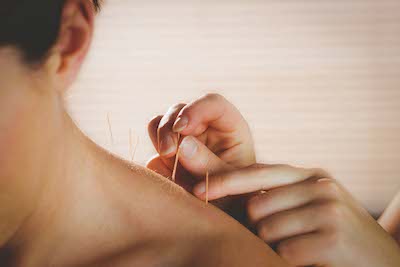 Chronic pain
Dental pain
Joint pain
Postoperative pain
Prevention of future problems
Sleep improvement
Smoking cessation
Stress relief
Weight loss
Irrefutable Health offers acupuncture with Dr Gul Rukh, a qualified acupuncturist and member of the British Medical Acupuncture Society.
Heal and Feel Well With Acupuncture
Acupuncture focuses on removing any blockages in your Qi, or energy. Your particular concerns are thoroughly evaluated in consultation with Dr Gul to give an exact diagnosis and an understanding of how to proceed . She'll begin your personalised treatment plan using extremely fine needles. There's no need for worry—most people never feel them going in.
Western science supports acupuncture's effectiveness. There are three key reasons that it causes a healing response in the body:
The body creates its own opioids, and acupuncture causes the release of these into the nervous system to reduce your pain levels
Acupuncture releases neurohormones and neurotransmitters which may assist in regulating blood flow, blood pressure and body temperature
Acupuncture alters blood circulation, flushing out the chemicals that cause pain and restoring your normal function
Experience Quick Results
Many clients report feeling a relief after a single treatment, though it generally takes several sessions for longer-lasting results. Your treatment is individualised to you, and Dr Gul will discuss her recommendations with you to ensure that you feel comfortable starting with treatment.
If you have any other questions, we'd be happy to answer them. Contact us today to learn more about acupuncture or to arrange a complimentary 15 minute consultation with Dr Gul where you can try the needles for yourself if you wish.